Apparently, walls
aren't punishment enough:

More troops
for
more tears:
Looking for someone to
harass, molest and terrorize:

"Too see.....
.....and listen to the wicked.....

.....is already the beginning of wickedness."
Confucius
Climate kooks freak out.....
.....over
some melted ice:

The victims of Prohibition
keep piling up:
"He who is conceived in a cage yearns for the cage."
Yevgeny Yevtushenko
Feeling crowded?.....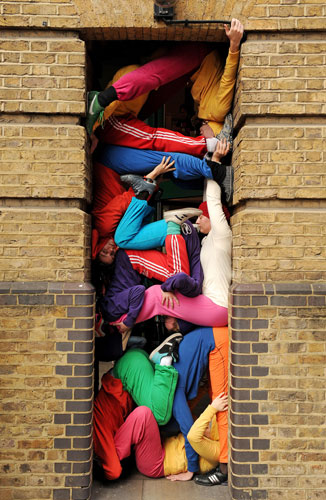 .....Make yourself some space:
Magnets for rotten vegetables:
TSA mongrels
come in all breeds:
Guilty of something,
to be sure:

Not all appreciate The Gangster of Love:
Murdering gangsters
steal Joe's heart:
Shooting off your mouth can be counter productive: